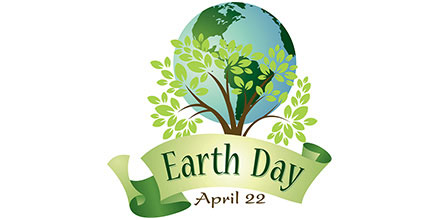 Green boating tips for Earth Day
With Earth Day, Arbor Day and the arrival of warm weather, it's a great time for us all to refresh ourselves on the best environmentally friendly boating practices. Boat owners love the feeling of fresh air in their face and clean water to swim and fish in, so we all need to do our part to ensure that these natural resources are left unspoiled for the next generation to enjoy.


Below we've listed a few green boating tips to keep our waterways clean.


Prevent oily discharges. Keep your engine well tuned to prevent fuel and oil leaks. Secure an oil absorbent pad under your engine where drips may occur. Check the pads often and dispose of them as hazardous waste at a marina or local hazardous waste collection center.
Stop fuel drops. Prevent fuel spills by filling fuel tanks slowly and using absorbent pads or rags to catch drips and spills.
Do not add soap. Never use soap to disperse fuel and oil spills. It increases harm to the environment, and it is illegal.
Minimize boat cleaning and maintenance in the water. If possible, save boat-cleaning projects for the boatyard. When performing work on the water minimize your impact by containing waste.
Dispose of hazardous waste properly. Dispose of paints, batteries, antifreeze, cleaning products, oil, oil filters and other hazardous wastes at a hazardous waste collection facility.
Bag up your trash. Never throw cigarette butts, fishing line, or any other garbage into the waterway.
Choose green products: Use clean maintenance products. Look for the EPA-certified "Designed for the Environment" DfE label, which assures that the product has minimal environmental impact.
Human wastes can contain disease-causing organisms such as bacteria, viruses and parasites. Swimmers, waterskiers and others who swallow or come in contact with water that has been contaminated with human wastes can become ill.
Dirty boat bottoms can carry hitchhiking pest organisms from bay to bay, port to port - pests that can harm the very things you value.


Do you have other "Green" tips? Share them with us on Facebook and Twitter.


Contact a local Bennington dealer to learn more about finding the right pontoon boat for you. Learn more about Bennington Pontoon Boats at https://www.benningtonmarine.com