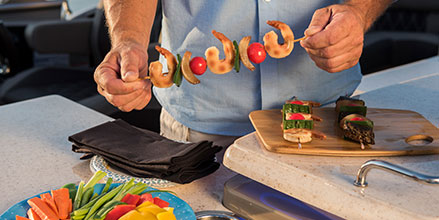 Five Mouthwatering Dishes to Make on Your Benny
Somewhere between water skiing, sight-seeing, cocktails and sunset watching, eating is one of the favorite activities aboard a Bennington pontoon boat. Here are five of our favorite dishes for an appetizer, salad, fish entrée, sandwich and dessert. You could work them all into the menu for a single day's outing, or spread them out among several trips.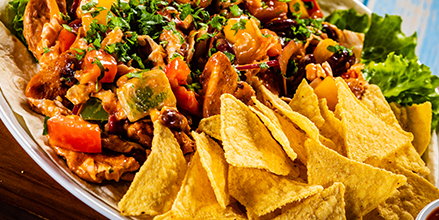 INGREDIENTS


Sauce
1/3 cup sour cream
1 tablespoon chopped cilantro leaves
2 teaspoons fresh lime juice
1/4 teaspoon Tabasco sauce


Nachos
6 ounces corn tortilla chips
16 (3/4-ounce) slices Land O'Lakes Deli American, chopped
1/2 cup cooked shredded chicken
1 cup prepared pico de gallo
1 avocado, chopped


DIRECTIONS


Heat gas grill on medium or charcoal grill until coals are ash white.
Combine all sauce ingredients in bowl; mix well. Set aside.
Arrange half of chips in grill-safe pan or 15" x 10" x 1" disposable aluminum pan. Top with half of cheese. Repeat layers. Top with shredded chicken and pico de gallo.
Place pan onto grill; close lid. Grill 10-15 minutes or until cheese is melted and bubbly.
Top nachos with avocado. Drizzle with sauce. Serve immediately.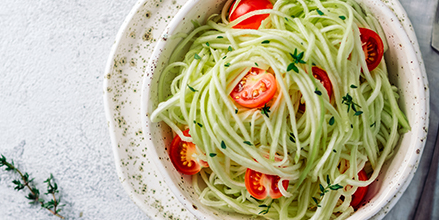 INGREDIENTS


4 cups halved cherry tomatoes
3 garlic cloves
1/2 teaspoon salt
1/2 teaspoon pepper
3/4 cup light balsamic vinaigrette
4 medium zucchinis, spiralized or cut with a madeleine
4 ounces fresh mozzarella
1/2 cup lightly packed basil, julienned


DIRECTIONS


In a large bowl, combine the halved cherry tomatoes, garlic, salt, pepper and balsamic vinaigrette.
Add the zucchini and mozzarella to the bowl. Toss to combine and set aside for 10 minutes for flavors to combine.
Divide mixture between 5 plates. Top with julienned basil and serve immediately.


INGREDIENTS


1 stick unsalted butter
1/2 teaspoon grated orange zest
2 teaspoons fresh orange juice
1/4 teaspoon cayenne pepper
1 clove garlic, minced
Fish: boneless salmon or whiting fillet
1/2 teaspoon coarse salt
1/2 teaspoon pepper
Sliced citrus (your choice: orange, lemon, grapefruit, etc.)
2 tablespoons fresh herbs (your choice: cilantro, basil, mint, etc.)


DIRECTIONS


Orange-Herb Butter


Mash together unsalted butter, orange zest, orange juice, cayenne pepper, garlic, chopped cilantro, salt


Cooking


Set up grill for indirect cooking and heat to medium-high.Clean and lightly oil hot grill.
Season fish with salt and pepper.
Arrange sliced citrus on cooler side of grill and top with some fresh herbs and fish
Dab flavored butter on fish.
Cover and cook until fish is opaque in center (no need to turn), 20 to 30 minutes.


Peach & Prosciutto Grilled Cheese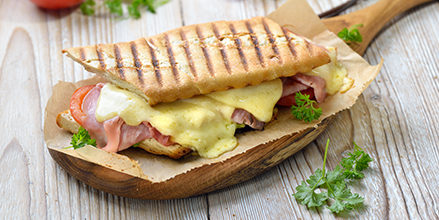 INGREDIENTS


Olive oil or canola oil
8 slices Sourdough bread, square shaped loaf
8 slices LAND O'LAKES Extra Melt Process American Cheese Loaf, White
1 to 2 medium (1-1/4cups) Peaches, fresh, thinly sliced
2 tablespoons LAND O'LAKES Cinnamon Sugar Butter Spread
3 ounces (about 6 slices) prosciutto, cut into pieces


DIRECTIONS


Heat gas grill or griddle to medium-high. Brush 1 side of each bread slice with oil.
In a small pan, melt Cinnamon Sugar Butter Spread over medium heat. Add peach slices and cook for 4 to 6 minutes or until peaches begin to soften.
To assemble each sandwich, layer 1 slice bread, oil-side down with 1 slice cheese, 1/4 peach slices, 1/4 prosciutto and 1 slice cheese. Top with 1 slice bread, oil-side up.
Place sandwiches onto grill. Grill, turning once, until bread is crisp and cheese is melted (4 to 8 minutes). Serve immediately.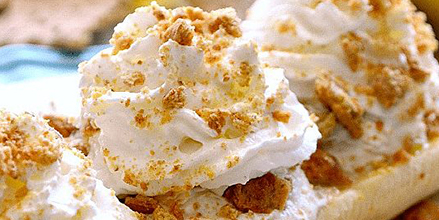 INGREDIENTS


1 banana
1/3 cup vanilla pudding
whipped cream
1 graham cracker, crumbled



DIRECTIONS


Slice banana lengthwise down the center.
Top with vanilla pudding, whipped cream, and graham cracker crumbles.


For these and more of our favorite dishes for your next Bennington outing, visit our Pinterest page, "On the Boat Dining." Enjoy!