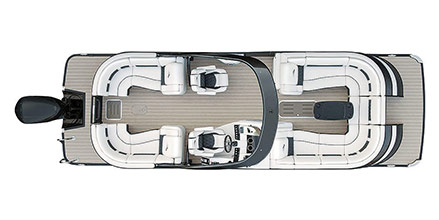 Choosing the Features to Create the Pontoon Boat of Your Dreams
The excitement of owning a pontoon boat is hard to match as current boat owners know, but for those looking to purchase their first pontoon boat, the fun begins long before the boat hits the water.
Pontoon boats are built to offer luxury on the lake, and their owners value spatial environments that encourage social interactions, and have all the amenities necessary to create and maintain a relaxing environment. With literally hundreds of available options, pontoon boat owners can customize their boat to fit their lifestyle.
Along with many activity-specific features such as; fishing chairs, fish locators, ski tow bars and coffee table coolers, pontoon boats can come with many other bells and whistles to make your summertime excursions more enjoyable.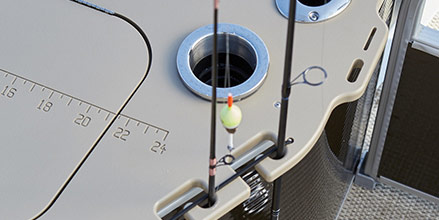 Long days relaxing on the water can be made better with comfortable seating made of durable marine-grade vinyl and foam that resist fading, cracking, peeling, mold and mildew. Enclosure tops allow you and your friends and family the opportunity to boat later into the season and on not-so-sunny days, making for memorable autumn outings and peaceful rainy rides. High-end models can include plush carpeting, a portable toilet, changing room, sound system and generous storage space for food, beverages and water equipment.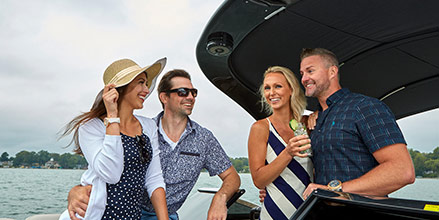 Whether you're looking to create a luxury pontoon, performance machine or comfortable angling boat, it is important to learn about the hundreds of options available to customize the pontoon boat of your dreams.
To learn more about the features and options available for your pontoon boat contact your local Bennington dealer or visit: https://www.benningtonmarine.com