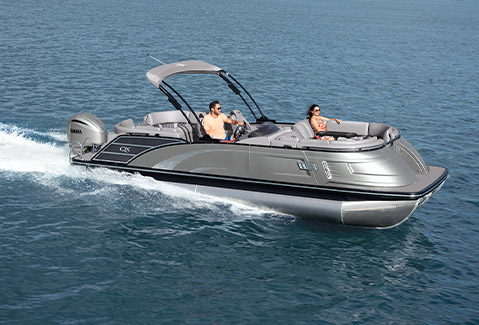 Find Yours in a World of Color
With seemingly endless options for furniture layout, floor plans, and interior and exterior colors, your boat will undoubtedly be as unique as your personality.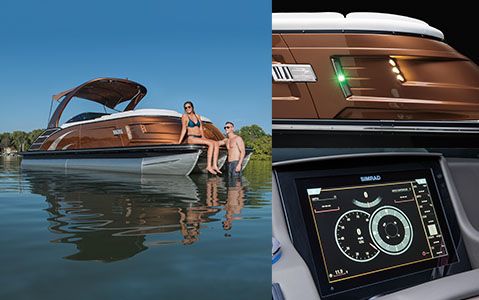 Unique Shapes, Unique Finishes
Satisfy your senses with a visually appealing curved bow, highly-polished stainless trim and the sleek touch of a blemish-free composite glass skin.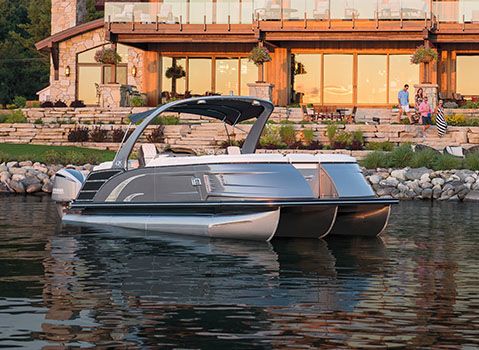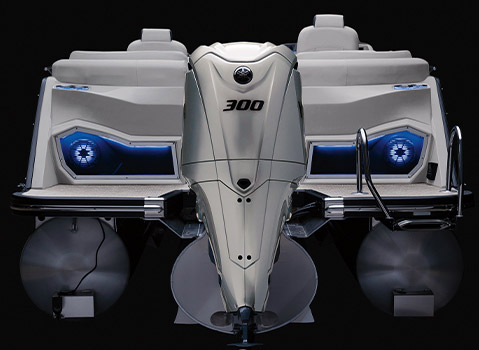 Whether you want to sunset cruise or carve a wake, the QX delivers a powerful choice of performance packages.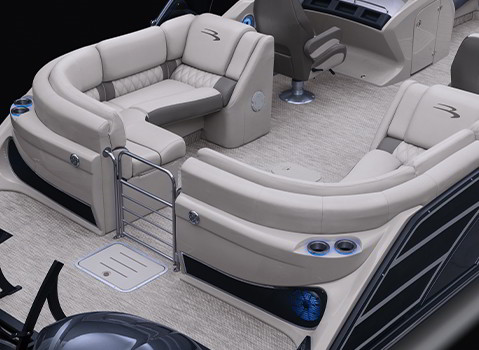 Bennington's Fastback stern is standard on all QX Quad Bench floor plans complimenting the silhouette of the bow, while the 13 color illuminated speakers extend the entertainment space beyond the interior of the boat.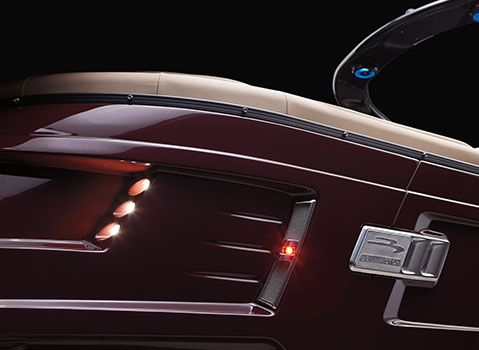 Nothing is an Afterthought
Seamless design is a hallmark of Bennington and the QX delivers with integrated dock and navigational lights.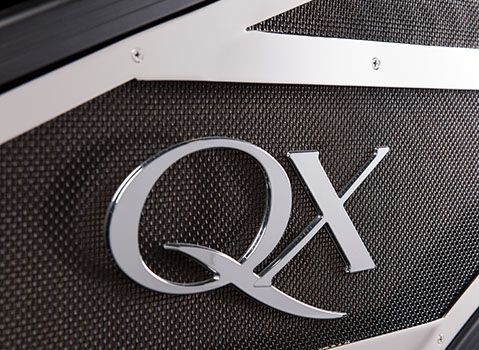 The exterior is accented in the aft by stainless-steel and black mesh contributing to its mystique.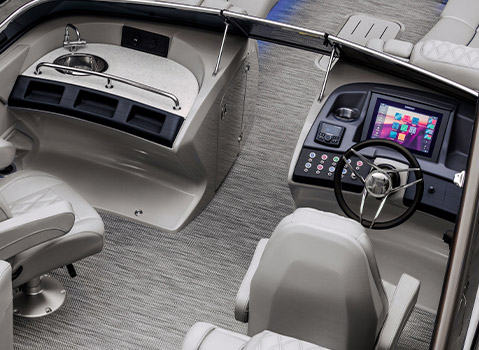 Where You Feel Most Alive
Bennington's sleek low-profile windshields paired with captain & co-captain's dual consoles offer protection on a chilly evening cruise. Additional storage and optional stainless-steel sink are a plus while enhancing the sporty appearance of your boat.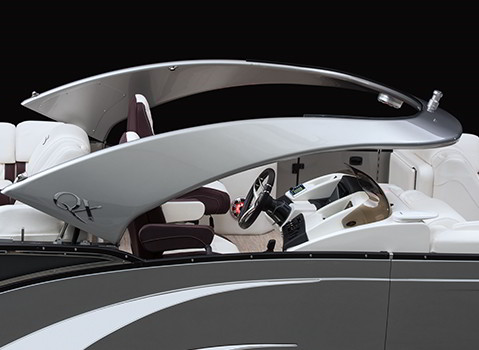 Powerful Form and Function
Many QX floor plans are available with open or cladded sport arches that not only give your boat an aggressive sporty look but also provides superior towing for watersports. Power and gas assist folding makes transport, boat houses, and bridges a breeze.
QX Line Furniture Layouts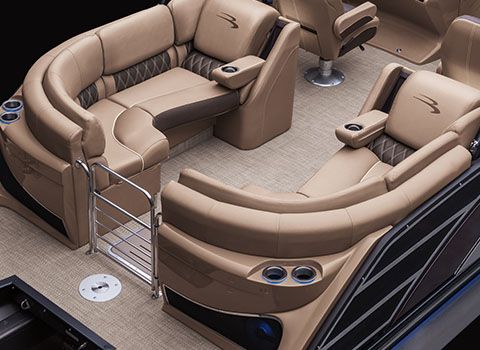 One of our most popular floor plans, the Quad Bench configuration maximizes storage, seating capacity, and lounge space. Many floor plans feature a sleek Fastback stern with speakers that extend your entertainment space.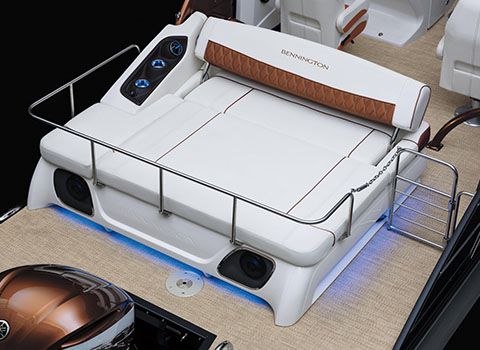 An innovative floor plan that enables dual seating capabilities by allowing users to face forward or backward depending on the position of the furniture back.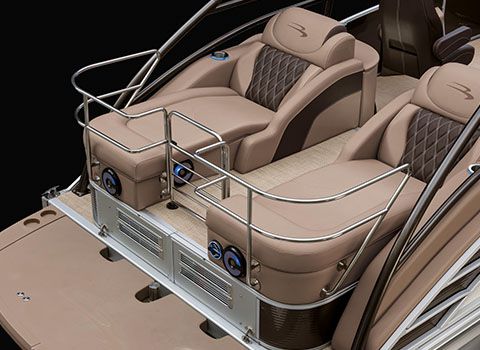 Originally pioneered by Bennington, the Stern Lounge floor plan offers twin lounge seats for the ultimate in comfort while offering a vista view from the aft of the boat.