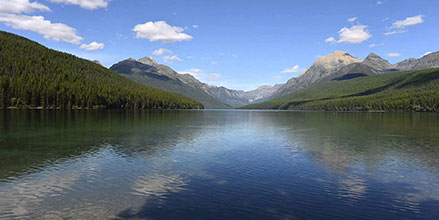 A Day of Boating: Protect Yourself with the Right Sunscreen
More than 3 million cases of skin cancer are diagnosed in America every year, and both too much exposure to the sun and a history of severe sunburn are two big risk factors for developing this type of cancer. The good news is that you can enjoy time on your Bennington and still protect yourself from skin cancer simply by choosing the best sunscreen and using it properly.
Pay Attention to the SPF
It's not important that you buy the most expensive sunscreen, but you need to pay attention to the sun protection factor ratings noted on the bottle simply as SPF. This number indicates the amount of protection from the sun that this product offers, and you should definitely choose one that is labeled as a water-resistant, broad-spectrum sunscreen with an SPF of at least 15. You'll achieve greater protection from even higher SPF ratings, but none of it will help you if you don't apply it liberally and often. Even a product that is listed as a long-lasting sunscreen will need to be reapplied regularly.
A Choice of Spray or Lotion
Both of these options will protect you from the sun's harmful rays, but each may work better on different parts of the body. You'll most likely want a lotion for your face, and a spray can work well on areas that are covered by hair such as the scalp and a man's chest. Sprays may be the best sunscreen for kids because most children are more tolerant to the quicker application from the spray. A fun lotion that changes colors may also prove to be the best sunscreen for kids.
Consider the Ingredients
All of the broad-spectrum sunscreens will contain regular ingredients such as zinc oxide or octyl salicylate, but it's the extra ingredients that you need to pay attention to. Vitamin C may be added to the sunscreen as an additional protection from sunburn, and vitamin E can protect against DNA damage from ultraviolet rays. Other sunscreens contain insect repellents that can only be reapplied every six hours. In this case, you'll need to bring a different type of sunscreen along to apply in that six-hour time frame so that you don't over-medicate yourself with the insect repellent.
Enjoy Safe Boating
There's no reason that you can't enjoy long days on the water with your Bennington as long as you keep your entire family safe with the best sunscreen. Choose a long-lasting sunscreen, and be sure to reapply it as often as the directions recommend. You can then enjoy your boating adventure knowing that you're protecting your family from the dangers of skin cancer.