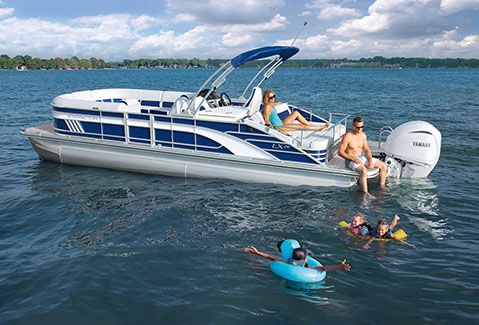 Fashions Change, but Style Lasts Forever
There's a timeless charm found within our LX Model boats, a blending of superb craftmanship, rugged build quality and premium finishes that are familiar, yet distinctly a cut-above. Nothing beats time on the water with family and friends, make every minute count with Bennington.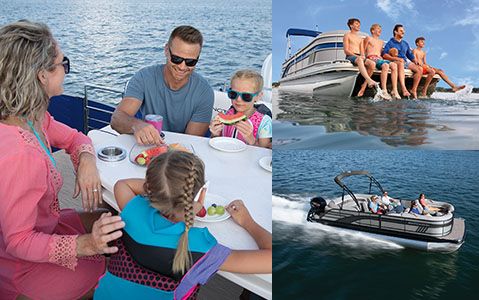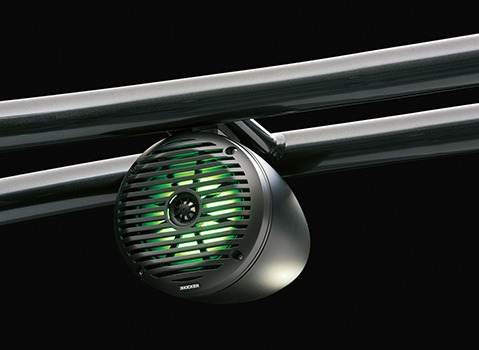 Premium sound and premium style go hand-in-hand with our LX Line pontoons. Component speakers provide rich audio and integrated LED lighting accentuates the experience.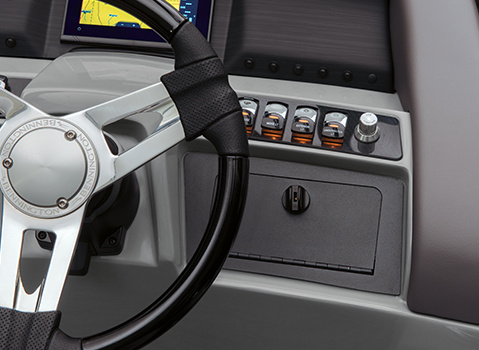 Luxury at Your Fingertips
Upgrades are found throughout with our LX Model boats including a custom stainless steel steering wheel featuring highly-detailed engraved Bennington logos.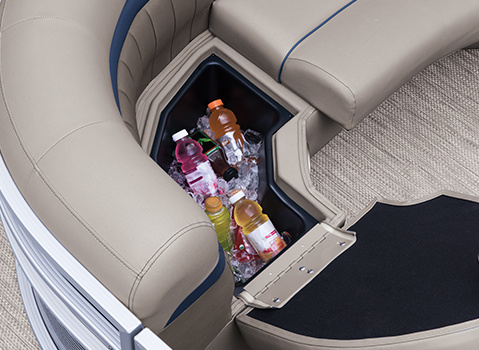 Entertaining your family or friends is made easier with a standard bow-integrated beverage cooler found within every Bennington LX Model floorplan.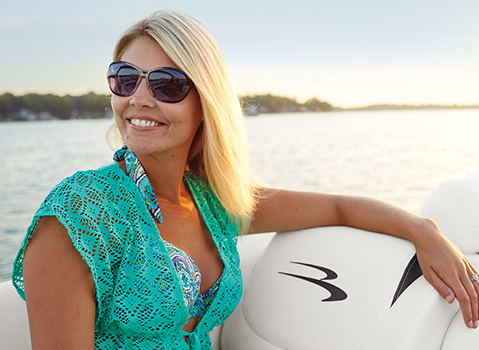 Custom Tailored Furniture
Beneath the color-matched Simtex™ soft-touch vinyl of our premium furniture, you'll find old-world craftsmanship and modern materials for comfort, durability and style unlike any other.
LX Line Furniture Layouts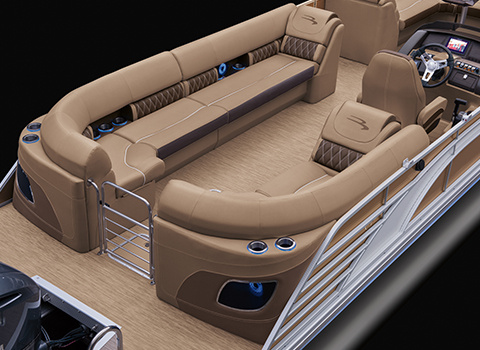 One of our most popular floor plans, the Quad Bench configuration maximizes storage, seating capacity, and lounge space. Many floor plans feature a sleek Fastback stern with speakers that extend your entertainment space.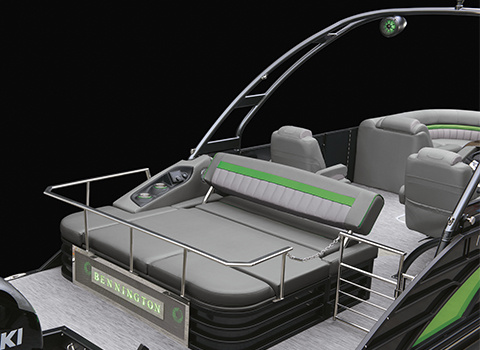 An innovative floor plan that enables dual seating capabilities by allowing users to face forward or backward depending on the position of the furniture back.
Originally pioneered by Bennington, the Stern Lounge floor plan offers twin lounge seats for the ultimate in comfort while offering a vista view from the aft of the boat.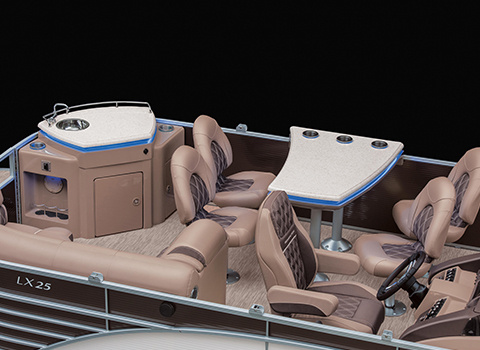 Entertainment floor plans come in two different styles including bars and dinettes, all of which come with accent lighting and other galley options.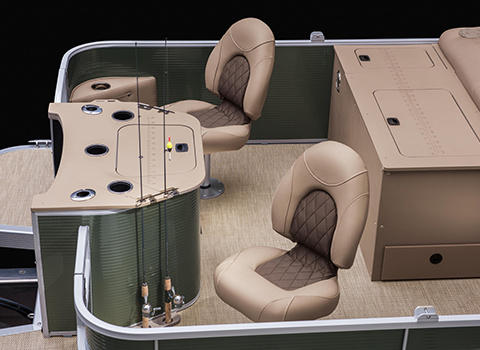 Whether you are looking for a family-friendly boat for the occasional fishing outing or a full-time fisherman there is a floor plan for you. Every floor plan includes bass seats, livewells, rod holders, with options to fit your specific needs.