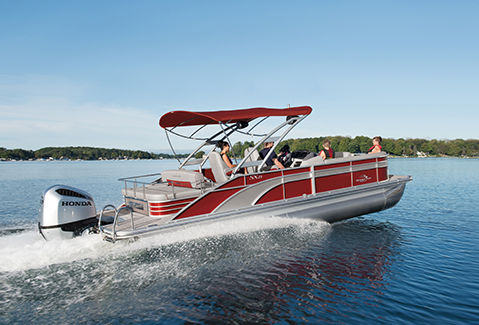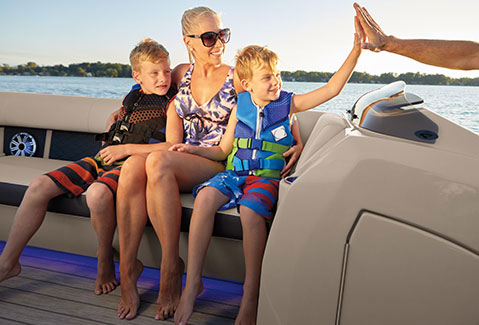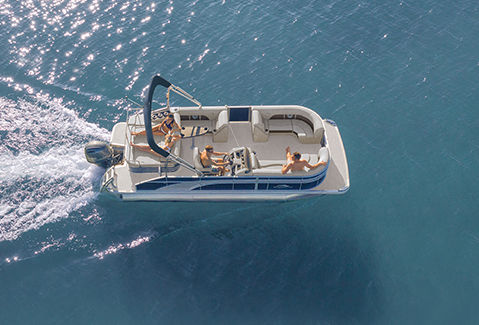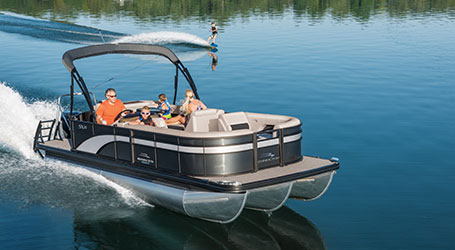 Our engineers have pioneered the design of performance pontoons, creating boats more capable with greater confidence and handling than many traditional fiberglass boats. The SX Premium offers performance options and power packages up to 250 HP.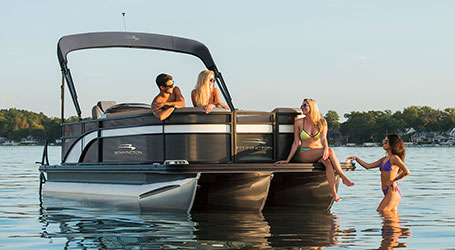 Standout on the water with our premium blackout finish package with dark-finish rails, Bimini frame, ladder, deck rail and bumper trim. To complete the look, we've even carried the blackout theme below the deck skirting.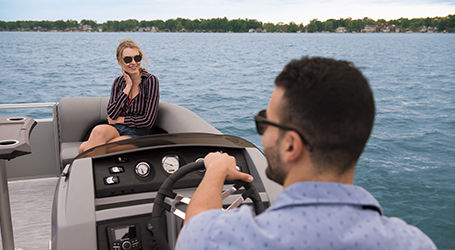 Surround Yourself with Control
A one-piece composite glass Expedition Plus console surrounds you with complete control thanks to an intuitive layout and easy to operate helm. Customize further with your choice of colors, smoked windscreen and optional GPS, sonar and depth finder equipment.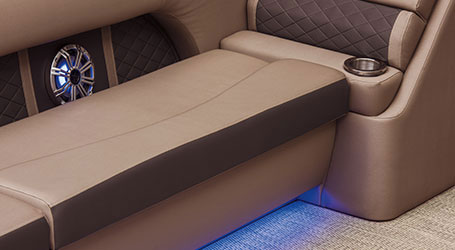 Computer assisted design allows our engineers to incorporate details like our integrated recessed toe-kick which makes it easier to move about the deck, gain closer access to the rail and avoid shoe scuffs for a long-lasting showroom finish.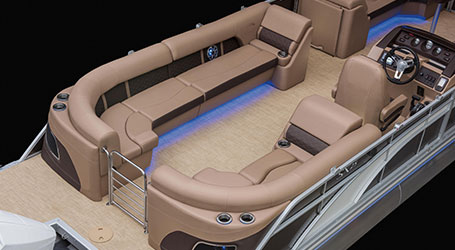 One of our most popular floor plans, the Quad Bench configuration maximizes storage, seating capacity, and lounge space. Many floor plans feature a sleek Fastback stern with speakers that extend your entertainment space.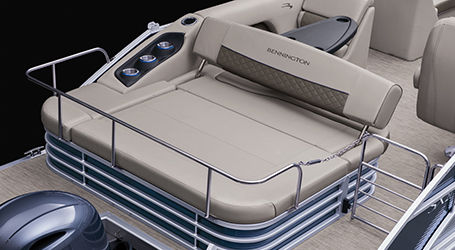 An innovative floor plan that enables dual seating capabilities by allowing users to face forward or backward depending on the position of the furniture back.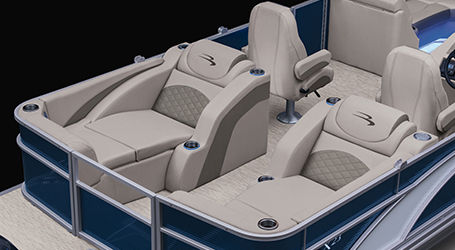 Originally pioneered by Bennington, the Stern Lounge floor plan offers twin lounge seats for the ultimate in comfort while offering a vista view from the aft of the boat.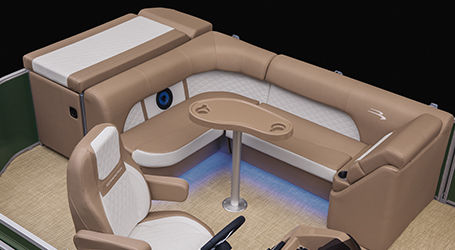 Over the last 20 years, the L-Bench established itself as one of the most popular floor plans by offering flexible seating with mass amounts of under storage and easy boat access.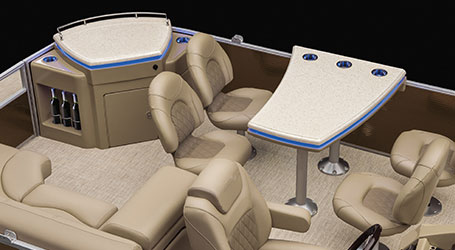 Entertainment floor plans come in two different styles including bars and dinettes, all of which come with accent lighting and other galley options.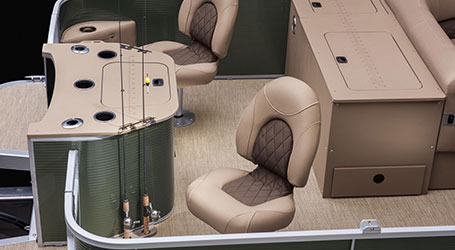 Whether you are looking for a family-friendly boat for the occasional fishing outing or a full-time fisherman there is a floor plan for you. Every floor plan includes bass seats, livewells, rod holders, with options to fit your specific needs.