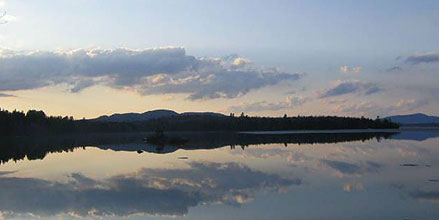 Top 5 Arkansas Lakes For Pontoon Boating
With the Mississippi River taking up much of the eastern border of Arkansas, it's no secret that one of the best ways to enjoy the outdoors here is to get out on the water. Additionally, residents and visitors have the option to explore a number of different lakes and reservoirs dotted throughout the lowland and highland areas. If you've been looking for an excuse to get your Bennington pontoon boat out for a day of fishing and relaxation, Arkansas has a number of excellent options for you to enjoy. Keep reading to learn more about the top Arkansas boating spots that can't be missed.


5 Must-See Arkansas Boating Spots


Lake Atlanta


Located near the city of Rogers in the northwestern part of the state, Lake Atlanta is the perfect place to fish for rainbow trout and channel catfish. In addition to pontoon boating, this is a great place to visit with the family with many amenities available including a mini-golf course, hiking trails, picnic tables and a playground.


Beaver Lake


This is a man-made reservoir that is nestled near the Ozark Mountains along the White River. A popular and beautiful tourist destination with over 480 miles of shoreline, Beaver Lake offers visitors the option of camping, swimming, hiking, picnicking and pontoon boating as well!


Lake Wedington


This picturesque lake is located just west of Fayetteville in northwestern Arkansas and is surrounded by a lush hardwood forest. Perfect for a few days of pontoon boating, visitors here can also pass the time in one of several swimming areas, at the playground with the kids or out on the volleyball court. Interested in fishing? You'll find bluegill, channel catfish, largemouth bass and more here.


Lake Ouachita


As the largest lake in the state, Lake Ouachita has more than 66,000 total acres of land and water. Tranquil and beautiful, the lake is surrounded by the Ouachita National Forest and ideal for fishing. In fact, it's also known as the "Striped Bass Capital of the World."


Lake Greeson


This popular lake is surrounded by 15 different parks, making it an ideal location for a weekend fishing trip on your pontoon boat. With more than 40 miles of trails in the area, visitors can also take in the scenery by foot, on their bicycle or on an ATV.


Explore Arkansas On Your Bennington Pontoon Boat


With so many great lakes and reservoirs located throughout the state, Arkansas boating is hard to beat. Want to learn more about our high-performance pontoon boats? Visit Bennington online or visit one of our dealers located near you today.