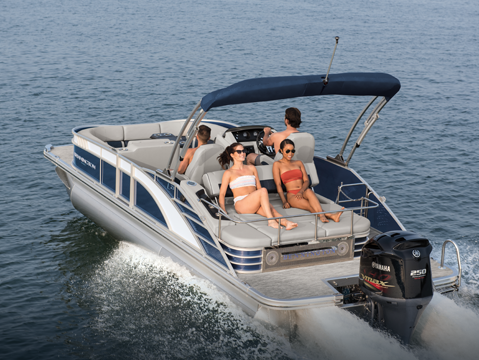 Bennington offers a range of highly customizable pontoons to fit your needs. When selecting your next pontoon, you'll want to consider the following:
Size & Layout
How many people will you regularly have on board? Consider how you want to sit and interact with your friends and family on board.



Location
Will you be boating on larger, potentially rougher water? You may want to consider a larger boat (longer in length, 10 ft. wide) and/or a tri-toon or upgraded performance package.
Water Type
Wondering if there are performance considerations available for saltwater? If you'll be on saltwater, make sure to order the Saltwater Ready package.
Activities
How will you use your boat? We have unique layouts designed for specific applications including Fishing, Sport, Bar and Dining, Cruising and more. Also, consider some of our performance upgrade packages or arches depending on the activities you'll be doing.



Towing
Will you need to tow the boat frequently? If you are trailering your boat, keep in mind that the size of boat will directly impact the size of the vehicle and trailer needed to tow it.


Budget
Bennington pontoons are highly customizable to suit various price points and budget.
Starting at the incredible value of the S series and moving up to the pinnacle in style, design and performance of the Q series, all Bennington Pontoons deliver the best pontoon experience.

A great place to start when researching what's the right Bennington for you and your boating family is to explore our luxury pontoon boat lineup and product offerings. From our entry-level S Series to our flagship QX models; our fleet of boats are designed to fit various use cases, luxurious finishes, and feature options to suit your needs. We invite you to view our complete lineup and to become part of the Bennington family.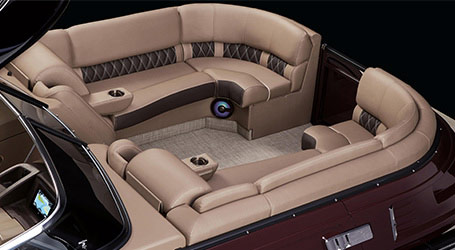 Bennington Pontoons can be matched with just about any marine engine brand and are available for Outboard, I/O (Sterndrive) or Twin engine setups. Engines are also available at different horsepower levels and should be chosen depending on where you boat and the performance and handling you desire, as well as matched with the boat you order. Talk to your dealer for more information on what they recommend for you.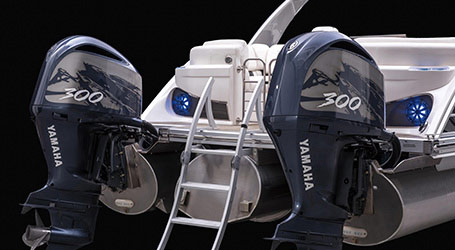 When purchasing a pontoon boat, it's important to be aware of the full cost of ownership. Make sure to research and consider the following expenses.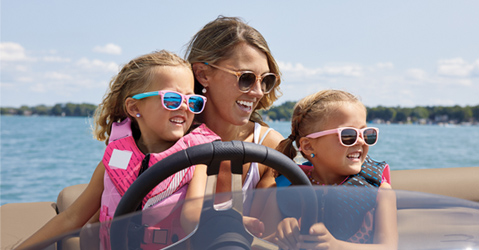 It is critical to have the boating information, equipment and certifications you need to be a safe boater before you hit the water. In fact, a number of states require powerboat operators to take a boater's education course and carry a license or certificate proving successful course completion any time they're on the water. Check with your local state government for the rules that apply where you boat.