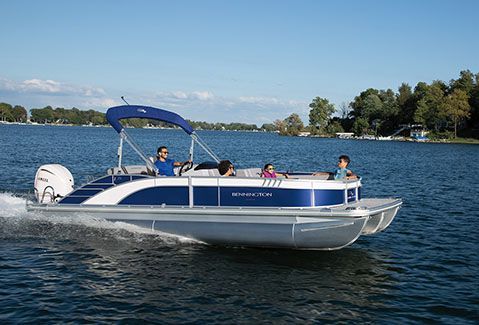 Never content to simply be the best, Bennington has reinvented the pontoon with the all-new Bowrider to create an easy to drive boat equally adept for entertaining or watersport.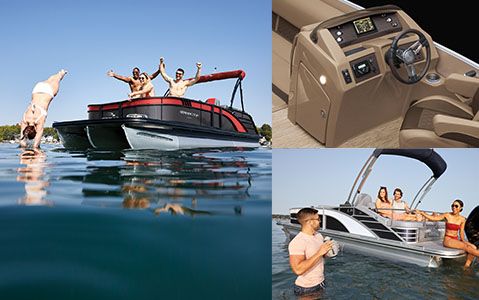 Intangible Usability & Functionality
Easily stay organized and prepared with well-planned layouts and a variety of wisely located pockets, compartments & spaces in different styles and sizes for a variety of gear.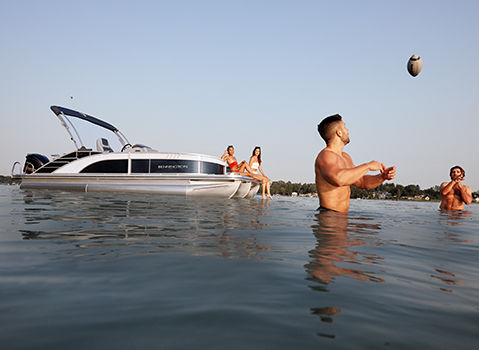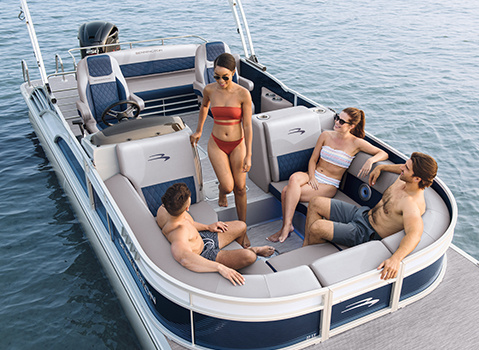 We raised the bar on pontoon design by lowering the bow area and incorporating the industry's first step-down U-Lounge™ seating configuration. It's more intimate, more connected, and brings you closer to the water in every sense.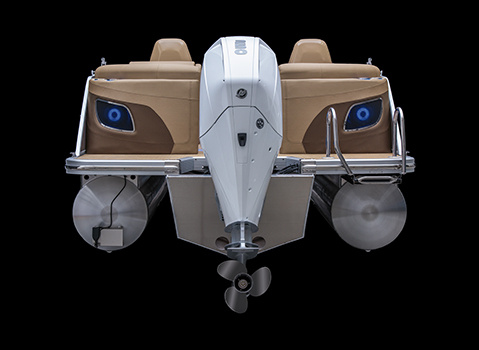 Performance Comes Standard
The all-new V-Hull™ performance package was designed and engineered alongside the Bowrider, giving you more in-floor storage and the performance you expect from a Bennington as standard equipment.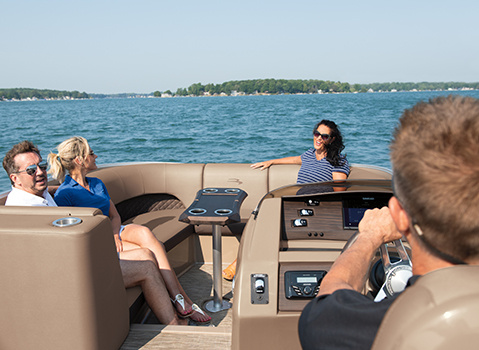 Easier to Drive with Enhanced Sight lines
Featuring an all-new Vantage-Point™ Captain's View, both the captain and co-captain will experience clear, unobstructed sight lines making it even easier to drive, dock, and talk to all the passengers.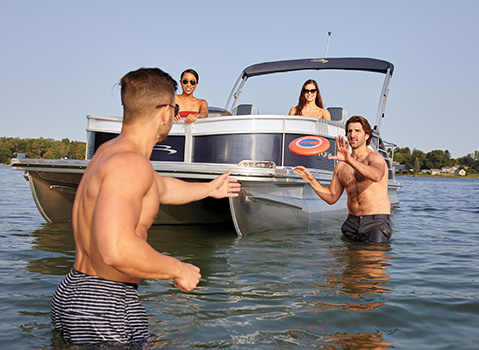 Sleek Low-Profile Bow Rails
The L Bowrider's sporty low-profile bow enhances visibility for both those inside the boat and out. The design is perfect for lazy days on the sandbar where conversation and water take center stage.
Thoughtful Storage Solutions
Taking to the water should be an all-day event. The Bowrider features plenty of storage both under deck and in the console for everything you should need to enjoy the day with friends and family.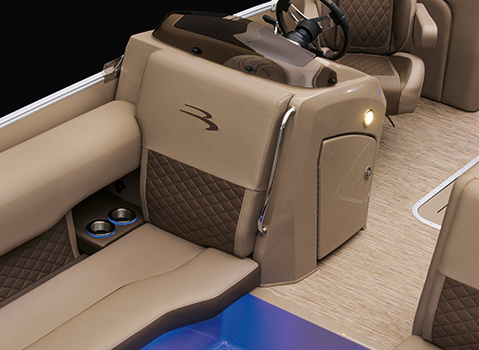 Relaxing in the high back chaise lounges gives you access to everything you need at your fingertips with integrated cupholders and a USB charging station. And when you're ready to move aft, the console grab handle makes stepping up a breeze.
L Bowrider Line Furniture Layouts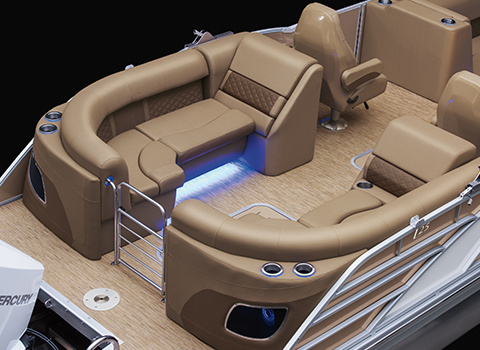 One of our most popular floor plans, the Quad Bench configuration maximizes storage, seating capacity, and lounge space. Many floor plans feature a sleek Fastback stern with speakers that extend your entertainment space.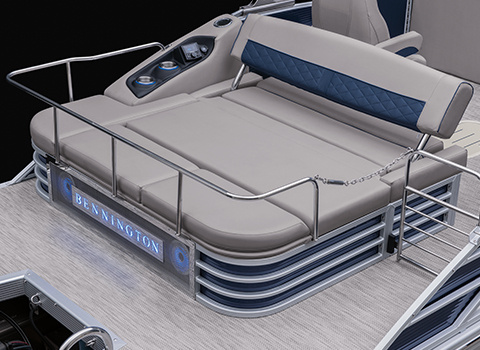 An innovative floor plan that enables dual seating capabilities by allowing users to face forward or backward depending on the position of the furniture back.