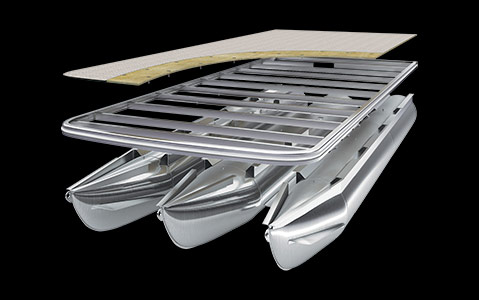 How Do You Build a Quality Boat, One Bolt at a Time...
While other manufacturers screw their hulls together Bennington uses our exclusive THRU-BOLT™ technology on each and every hull. This system ensures far less flex, providing a stable ride for years of boating pleasure and safety. With a combined experience of over 100 years, our team lives by the philosophy of using the best materials and never cutting corners. We proudly stand behind each and every Bennington with our no hassle factory-backed 10-year bow-to-stern warranty while covering the deck and hull for a lifetime.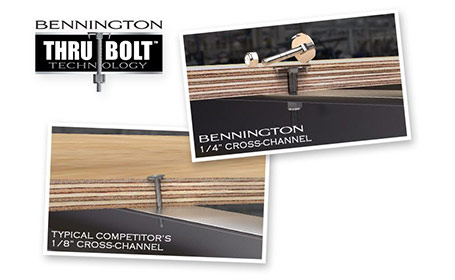 ---
Quiet, Smooth Ride Even in Rough Waters
Our thicker cross channels provide more vertical strength than the typical channels found on most pontoons. This combined with our extruded M-deck brackets and fanged elevator bolted deck construction minimizes twisting and provides the most solid, quiet pontoon ride in the industry.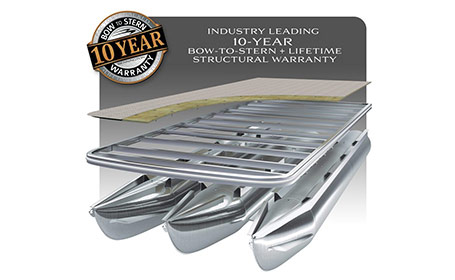 Fully-welded aluminum construction ensures a far stronger and more rigid structure over the faster and cheaper method of single or even double surface welds.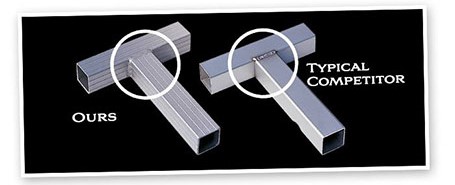 ---
When it comes to comfort on the water, Bennington offers the industry's most sophisticated seating. Our ergonomic design and a blend of five compressions of high-density foam provide the perfect combination of support and comfort. From design elements like integrated self-draining channels to the selection of materials, our furniture is engineered to resist moisture and mildew.
---
Luxurious & Durable Interiors
With the finest craftsmen and first-class upholstery, Bennington is known for its durable and luxurious interiors. Shown below, Simtex™ is a soft to the touch, easy to clean, premium vinyl also found in world-class yachts.