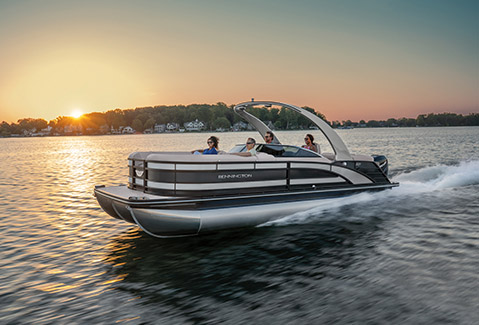 Blur the line between performance and luxury with the R Line. Whether you crave the power and handling for action or the comfort and amenities for entertaining, this is your boat.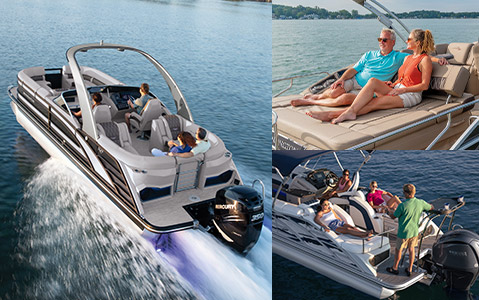 Our Most Accommodating Pontoon
Offering more space and most floor plan configurations, the Bennington R Line can accommodate more friends, more family, and more of what you need for a day on the water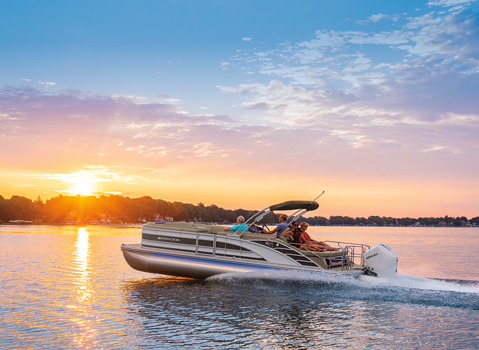 Stretch the Possibilities
With a full 3-meter wide-beam option, the R Model delivers a remarkably stable platform ready to accommodate more power from a broad selection of engines and performance packages and add-ons; and more occupants and storage with our most extensive offering of floor plans.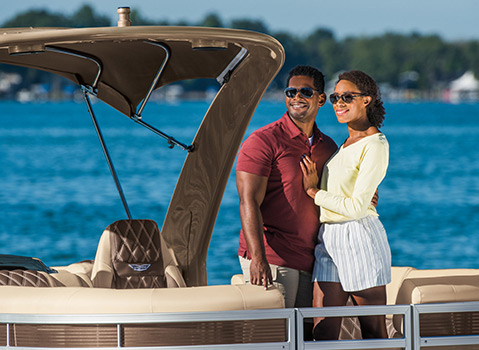 Beauty meets purpose with our architecturally engineered sport arch. Whether you choose an open or cladded design, you'll add an aggressive sport-infused edge and a purpose-engineered tow point for watersports. Powered or gas assist folding makes for easy transport and navigation.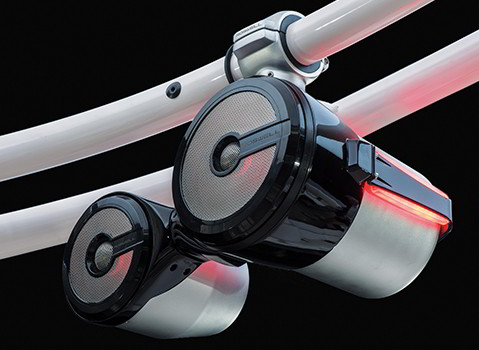 Ideal speaker placement throughout the boat creates an ocean of sound that's rich and robust with superior clarity. Speakers options include both inside and out with external aft deck speaker and available arch speakers filling your world with music no matter where you choose to enjoy it.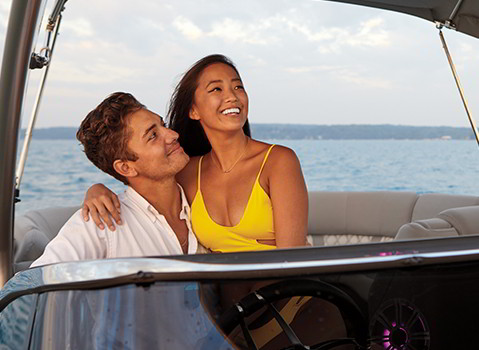 Don't let cooler weather or an evening chill cut your boating short. Bennington's sleek low-profile windshields paired with a captain and co-captain dual console design delivers protection, comfort, storage, and optional stainless-steel sink, all with sport-infused style.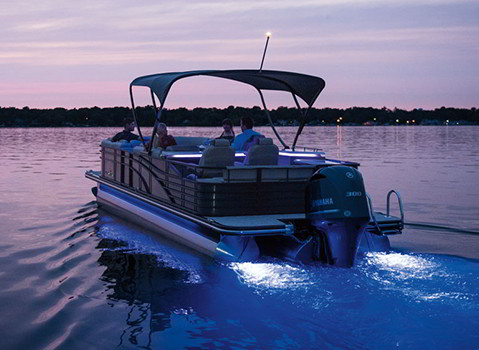 Make a Colorful Statement
Custom illumination further personalizes your boating experience and sets the mood. With up to 13 user-selectable colors, the soft glow can illuminate the water, below deck, speakers, the interior, and even the cup holders.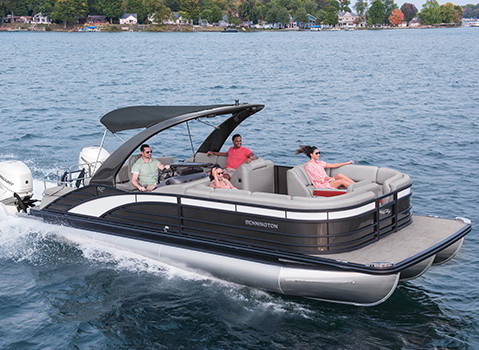 Bennington pioneered the art of performance pontoons, making boats far more capable than a traditional fiberglass boat. With several levels of performance packages and enhancements, you can customize your boat to your exact needs with up to 900 HP.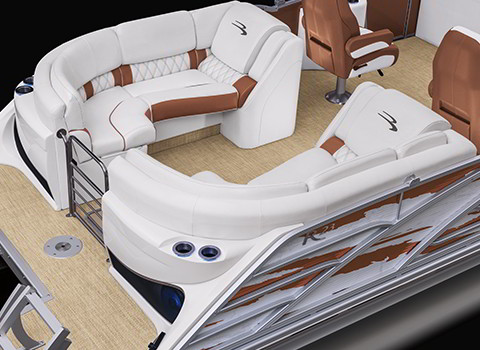 One of our most popular floor plans, the Quad Bench configuration maximizes storage, seating capacity, and lounge space. Many floor plans feature a sleek Fastback stern with speakers that extend your entertainment space.
An innovative floor plan that enables dual seating capabilities by allowing users to face forward or backward depending on the position of the furniture back.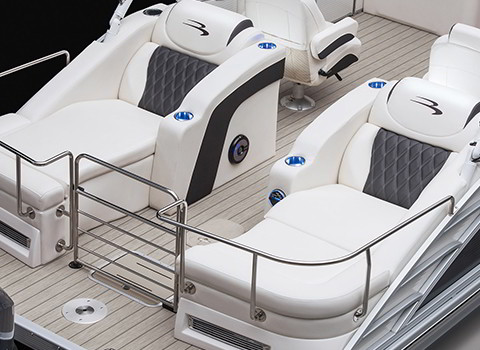 Originally pioneered by Bennington, the Stern Lounge floor plan offers twin lounge seats for the ultimate in comfort while offering a vista view from the aft of the boat.