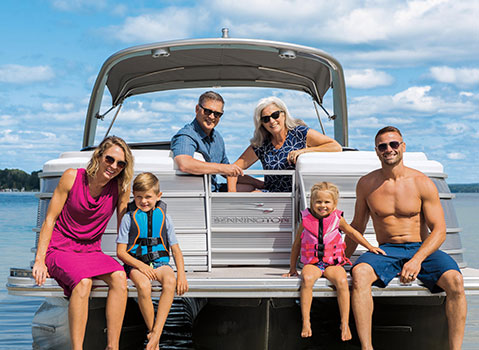 Frequently Asked Questions
Answers to the most frequently asked questions about Bennington Luxury Pontoon Boats.
How can I order parts and accessories?
You can only order parts from an authorized Bennington dealer. Use our dealer locator to find your nearest dealer.

Can I transfer the warranty on my Bennington?
Yes, to transfer the warranty on your Bennington boat, use our dealer locator to contact your local authorized dealer to receive specific warranty transfer instructions and eligibility.